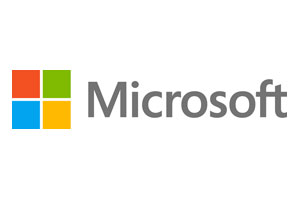 Each year, millions of computer users worldwide find themselves out of compliance with software licensing because of software piracy or other licensing issues. For nonprofits and public libraries in this situation, Microsoft offers full Windows operating systems through the program Get Genuine Windows Agreement for Small and Medium Organizations.
Eligibility
Get Genuine products are full operating systems, not upgrades. They are available only to correct scenarios in which an organization has an existing PC with one of the following operating systems installed on it:
Counterfeit, pirated, or otherwise illegal, unlicensed, or improperly licensed Windows operating system
The Home edition of Windows 10
The Standard edition of Windows 8
Home Premium, Home Basic, or Starter editions of Windows 7 or Windows Vista
Home or Starter editions of Windows XP
Linux, FreeDOS, or other operating system
Special Rules for Get Genuine Product Requests
Eligible organizations may place only one request ever for Microsoft Get Genuine Windows operating system products. The request may be for up to 50 licenses. Organizations may not return Get Genuine products.
Note: Get Genuine products are part of the Windows Desktop Operating Systems title group. An organization's request for them will reduce the number of operating system upgrade products it may request in its current two-year donation cycle.
Requests for Get Genuine products may not contain any other products.
Please also check the Microsoft Get Genuine Windows Supplemental Agreement in your language.
Software Assurance Is Not Included
Get Genuine products do not include the Software Assurance benefits that come with most other Microsoft software donations. If an organization installs a Get Genuine product, it will not receive a free upgrade when Microsoft releases a new version of Windows. However, the Get Genuine product will provide a computer with a legal base operating system. Upon that base, the organization can install Windows upgrade products that TechSoup offers, and the upgrade products will include Software Assurance.
Organizations that request Get Genuine products can downgrade their donation to earlier versions of Windows at no cost through the Microsoft Volume Licensing Service Center.
Upgrades Are Also Available
Organizations with computers that do not fit these scenarios might be eligible for one of the Windows operating system upgrade products that are offered through the Microsoft Software Donation Program.